About Augmentation + Lift
When some women get older, they can lose breast volume while others may develop loose, excess skin on their chest. Some women experience both of these changes, which results in an unflattering-looking bust. If you want to increase the size of your breast while also removing excess skin, plastic surgeon Dr. Caroline Plamondon suggests a breast augmentation with a lift (mastopexy). This combination of breast surgeries at Caroline J. Plamondon, M.D. Cosmetic and Reconstructive Plastic Surgery in Dartmouth, MA starts by removing excess skin from the chest and then adding saline or silicone implants to reach your desired breast size. A breast augmentation with a lift improves several issues, including position, size, and shape to give you more youthful, perky breasts. Schedule a consultation with Dr. Plamondon to discuss your specific concerns and goals so she can help you determine if an augmentation with a lift is best for you.
Reviews
"I had a c-section scar from a traumatic experience; 31 years later, I was still dealing with the daily reminder of that experience. I have seen multiple doctors over the years to discuss abdominoplasty and Dr. Plamondon was THANKFULLY my final stop. Dr. P and her staff were so wonderful and understanding and within days of my first visit, I booked the surgery. I am now three weeks post op and I am so thrilled already with the results. Very nice people and beautifully done. Thank you again"
- P. /
Healthgrades /
Nov 02, 2018
"I am writing this at the request of my wife. She is thrilled with the results (and so am I!). We had never been to a plastic surgeon before, though multiple people had recommended Dr. Plamondon to us, we were still a bit unsure. During our initial consultation we Dr "P" could not have been more caring or compassionate. She took lots of time with us, answered all our questions with patience, provided us with options and lots of information. We had visited two other plastic surgeons first, but my wife chose Dr. P for her procedure because she made her feel safe and comfortable, and also because she is a woman. Three months later and my wife feels like herself again "a whole woman" as she describes the feeling. "
- Anonymous /
Healthgrades /
Apr 27, 2023
"Great surgeon, professional, explains clearly, takes time to listen."
- Anonymous /
RateMDs /
Mar 08, 2022
"Dr. Plamondon, Thank you so much for your skill and kindness before, during, and after my mastectomy. I appreciate that every time I have had a concern, you and your staff have comforted and encouraged me. Already, with just expanders, I am so pleased with reconstruction. I can't thank you enough for your exceptional professional abilities. You have given me a piece of myself back. Sincerely, Tara"
- TM /
Office Visit /
Sep 01, 2021
"Love that doctor. "
- V.H. /
Healthgrades /
Mar 28, 2021
Previous
Next
There are many factors that may have you considering breast augmentation with a lift. It is a great approach if you desire to fully transform your breasts and improve the elasticity of your skin. You may be experiencing sagging of the breasts due to pregnancy, aging, or significant weight loss, and may also want to increase breast fullness — this can all be addressed with a combination breast surgery. Dr. Plamondon can usually assess whether a breast lift by itself can achieve your best results, or if both procedures are needed to reach your overall desired look.
Breast augmentation with a lift is usually performed as an outpatient procedure where you will be placed under general anesthesia. For this procedure, the breast lift is usually the first to be performed. Any loose skin is removed and the tissue beneath is tightened. Dr. Plamondon will go over breast implant options with you before the surgery so the selected implant can be easily placed. In some instances, the nipple and/or areola will need to be repositioned to fit your new breast size and shape.
Recovery time for this particular procedure will vary from patient to patient, but you should be able to return to your normal activities within about a week. However, you will need to abstain from any exercise or strenuous activity for 2 – 6 weeks. There may also be some swelling following the procedure that can last for a few weeks. Breasts will begin to settle into their new, transformed position in about 3 – 6 months where then you should be able to enjoy your beautiful results.
Frequently Asked Questions
How much does breast augmentation with a lift cost?
The cost of a breast augmentation with a lift will be determined by many factors, particularly whether your augmentation is performed with implants (silicone or saline) or a fat transfer. During a thorough consultation, Dr. Plamondon will create a unique treatment plan with cost estimates. Caroline J. Plamondon, M.D. Cosmetic and Reconstructive Plastic Surgery accepts a number of payment forms.
Will a breast augmentation with a lift correct sagging?
The benefit of a breast augmentation with a lift is that it improves the volume of your breasts while also correcting sag by eliminating excess skin. The lift portion of your surgery will also raise the position of your native breast tissue so your results are firm and perky. This is important because adding volume to breasts with even moderate sagging can create a negative result if a lift is not performed to correct the sag. If moderate to severe sagging is present, a lift should be performed first and then implants or a fat transfer can be done. During your consultation with Dr. Plamondon, she will listen to your concerns and goals before performing a physical exam of your breasts. After this, she will be able to give you her recommendation on whether you should get implants, a lift, or both.
Which incision is best for my surgery?
Breast surgery incisions have come a long way in recent years with new techniques being performed that helps reduce the appearance of scarring. The actual incision type that is best for your surgery will depend on the severity of sag and the type of implants being used. If you have severe sag, an anchor-shaped incision is usually best. When creating your treatment plan, Dr. Plamondon will explain incision patterns and which is best for your needs. Regardless of the method used, Dr. Plamondon makes careful incisions so your results look natural.
How long will my results last?
As long as you do not have massive weight fluctuations or become pregnant, a breast augmentation with a lift can last a very long time. While implants are made today to last for years, they do need to be examined every few years to ensure their safety. During surgery, Dr. Plamondon places the implants using a method that protects your breasts from sagging. This helps with the long-term outcome. It is important to understand that while a breast lift with augmentation can offer a great result, natural aging will continue. Eventually, you may start to see loose skin and sagging again, which can be improved with a second surgery.
How bad is the scarring?
Dr. Plamondon performs breast surgery so that all incisions are as small and thin as possible. She does her best to place incisions where they are less visible, such as under the folds of the breast or along the border of the areola. With proper care, the scars from your breast augmentation with a lift will eventually lighten and fade so they blend with your natural skin. Dr. Plamondon or a member of her team will talk to you about scar care management tips you should follow after your surgery to help your scars heal smooth and flat.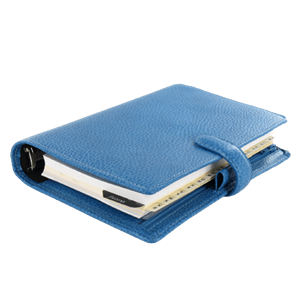 Get the outcome you want by combining a breast augmentation and lift at Caroline J. Plamondon, M.D. Cosmetic and Reconstructive Plastic Surgery in Dartmouth, MA. Dr. Plamondon can help you develop a unique treatment plan that addresses your needs and goals so you can have beautiful results. By improving the shape, size, skin, and position of your breasts, your breast augmentation with a lift can give you a more youthful appearance. Call for your consultation to learn more about your breast surgery options.
Related Procedures