About Breast Augmentation
Cosmetic breast surgery is a procedure that enlarges the breasts to create a fuller appearance. It is often considered to be one of the most sought-after cosmetic surgeries, offering women who are unhappy with their breast shape many options for improvement. Using implants, this procedure enhances breast shape, size, and symmetry. Board-certified plastic surgeon Dr. Caroline Plamondon is skilled in executing this surgery and performs countless breast augmentations each year. During your consultation at Caroline J. Plamondon, M.D. Cosmetic and Reconstructive Plastic Surgery in Dartmouth, MA, Dr. Plamondon will listen to your concerns and educate you on all of your options.
During your consultation with Dr. Plamondon, the correct implant will be recommended based on your body frame and cosmetic goals. Implants come in different shapes and sizes — all of which are taken into consideration when creating your unique treatment plan. Today, the most common implants are saline or silicone, both widely chosen and safely approved by the FDA (Food and Drug Administration). It is important to mention that patients considering saline implants must be at least 18 years of age, while patients must be at least 22 years old in order to receive augmentation with silicone. Other options include gummy bear implants. Aside from the type of augmentation chosen, there are other important factors to consider.
Implant size is determined based on the number of CCs of silicone or saline used. To decide on the appropriate amount, Dr. Plamondon will look at how much original tissue exists and the size you desire to obtain. During surgery, it is common for Dr. Plamondon to temporarily switch out several implants to get an idea on a better fit.
Breast implants are made in either a round or teardrop shape. Both shapes are commonly used; however, a large majority of our patients go with a round implant. It often looks more natural and adds a fullness to the upper breast that so many patients desire.
Breast implant profile refers to the projection, meaning, this is what one sees from the side view. The most common projections include low, intermediate, high, or extra high.
These options may appear overwhelming, but determining the correct implant is easy once the goals are discussed during the consultation. These considerations, combined with the experience of Dr. Plamondon, ensure the right outcome is obtained.
Breast Augmentation Reviews
"Awesome breast surgeon - I was so worried about having breast augmentation but Dr. Plamondon made it possible, I felt very comfortable and I trusted her. The result is better then I imagined....I wish i had done it sooner."
- Anonymous /
Vitals /
Oct 13, 2018
"Including myself i have sent over 10 friends and even two family members to this great doctor. She is very caring and is great at what she does. Dr. Plamondon should be called Dr.Natural because this is how she makes me look and feel after my breast augmentation. Look no more is my advice! I wish all my doctors were as caring as she is. I feel blessed to have been referred to her by my family doctor years ago."
- L.B. /
Google /
Nov 19, 2018
"Dr. P was recommended to me by a friend who works as a nurse at Women and Infants, and had heard about Dr Ps work from other nurses there. From my initial consultation to my 3 month follow up, my experience been amazing and the results are awesome. I've wanted to do a breast augmentation since my first child was born, and now i'm so glad I did! Why did I wait so long! (my husband said the same thing) Throughout the process she was very caring, listening to my concerns and answering all my questions, and she made me feel extremely comfortable with the breast augmentation steps and options. I've heard (and seen the results) of men doctors who recommended breast implants that were too large, but Dr. P and her fancy simulation camera showed me exactly what my results would be at the end. I now have the perfect size breasts and I feel terrific. Summer bikini here I come! Thank you Dr P for giving me confidence!"
- S.M. /
Google /
Aug 22, 2018
"I had a breast augmentation recently by Dr. Plamondon. I was so worried about having this surgery, I didn't want to look fake. Dr. Plamondon explained everything and was awesome. I went back to try on the sizers on 2 different occasions just to make sure. I finally went ahead and had the best experience. I can't say enough about her. What a caring compassionate doctor. I would highly recommend her her without any hesitation to anyone."
- M. /
Healthgrades /
Oct 13, 2018
"I had wanted breast augmentation for years but was really worried about anesthesia and just having surgery. Dr. Plamondon and her staff (especially Angel) were wonderful from A to Z. What a great experience. Go to her!"
- Anonymous /
RateMDs /
Oct 15, 2018
Previous
Next
The choice to have cosmetic breast surgery is personal. If you are contemplating this treatment, it is important you do it for the right reasons. You should be physically healthy with breasts that are developed and be the appropriate age to get implants. If you are dissatisfied with the size of your breasts because they appear small or asymmetrical, you may benefit from breast augmentation surgery. In addition, if your breasts have been affected by weight loss or pregnancy, this procedure can bring them back to life with increased volume. It is also a welcomed solution if you lift weights or have an overall lack of natural breast tissue.
Incision type, as well as implant placement, are considerations that are made before surgery. During the procedure, an incision is created and then the implant will be slipped into its position. There are a couple of methods that may be used for implant placement. These include either submuscular placement (under the pec muscle) or submammary/subglandular placement (over the pec muscle). Where to place the implant is based on numerous factors, including the type and degree of implant enlargement, as well as the opinion of Dr. Plamondon. Regardless of the incision, scarring is generally unnoticeable. Implant placement is determined based on your body type, implant size, and lifestyle.
Breast enhancement surgery is performed as an outpatient surgery using general anesthesia. Once the incision is made, the silicone or saline implant will be inserted through the incision and deposited into a pocket created for it, and then fitted into its proper position. After this process, the incision is closed with sutures or surgical adhesives. All patients will be taken into recovery and carefully monitored before being released. You will be sent home wearing a compression garment to assist with swelling. Within a few days, the swelling and bruising will start to decrease, and the breasts will begin to feel normal as they settle into their new position. Patients can return to normal activities within the first week; however, exercise should be avoided for roughly 6 – 8 weeks. Breast implant surgery creates beautiful outcomes that look and feel natural. This surgery is often life-changing for many patients, allowing them the chance to feel more self-assured.
Frequently Asked Questions
How much does breast augmentation cost?
Your total cost for breast augmentation surgery will vary based on your implant choices and if you are having any other surgeries at the same time. Once your treatment plan is developed in your consultation, Dr. Plamondon can talk to you about estimated costs. To ensure your results match your goals and last a long time, it's important to focus on quality over costs.
Do I need a breast lift or augmentation?
Your treatment plan may include breast augmentation, a breast lift, or both. A breast lift removes excess skin and improves the position of the breasts, while augmentation addresses the size and shape of the breasts. During your consultation with Dr. Plamondon, she will listen to your needs and goals before explaining your best treatment options. A combination of augmentation and lift are often a part of a mommy makeover to rejuvenate the breasts after pregnancy and breastfeeding.
Can I breastfeed with implants?
If you want to breastfeed after breast augmentation, be sure to tell Dr. Plamondon during your consultation. It is usually possible to breastfeed after implants with the right surgical technique and placement. Pregnancy and breastfeeding can alter your results so it is best to wait until after you are done having children to have breast augmentation.
Can I have my implants removed?
You may decide at some point that you want to replace or remove your implants. If this happens, Dr. Plamondon can perform breast revision surgery. During the revision surgery, your current implants can either be replaced with new implants or simply removed. If you choose to have your implants removed, you may need to have excess skin removed since larger implants can stretch your skin. If you have any questions or concerns after your breast augmentation surgery, schedule an appointment at Caroline J. Plamondon, M.D. Cosmetic and Reconstructive Plastic Surgery to discuss your options.
Do implants cause breast cancer?
The Food and Drug Administration (FDA) is still investigating a possible link between breast implants and anaplastic large cell lymphoma (ALCL). This is not breast cancer, but a cancer of the immune cells. According to the World Health Organization (WHO), breast implant-related ALCL is very rare and when caught early, it is easy to treat. Dr. Plamondon encourages all patients with breast implants to get regular screenings for breast cancer. You should contact Caroline J. Plamondon, M.D. Cosmetic and Reconstructive Plastic Surgery if you notice any concerns, such as swelling or other visible changes.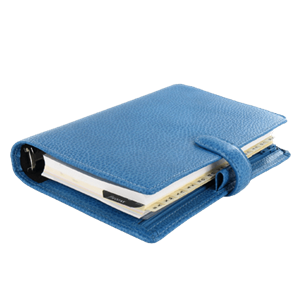 Breast augmentation surgery is notorious for so many reasons. This procedure is safe, effective, and produces exciting results. With an abundance of augmentation options, you can create the look you have always wanted. Contact Caroline J. Plamondon, M.D. Cosmetic and Reconstructive Plastic Surgery in Dartmouth, MA to plan your private consultation.
Related Procedures