Although pregnancy and nursing are very rewarding, they can significantly alter the shape of the breasts and nipples. Genetics can also be responsible for the size, shape, and projection of the bust. Board-certified plastic surgeon Dr. Caroline Plamondon is pleased to offer inverted nipple repair for patients who are unhappy with their cosmetic. It is estimated that about 10% of women have at least one inverted nipple. There are varying degrees of this condition, as some inverted nipples can be reversible with stimulation, changes in temperature, or suction cups, while others cannot. The most common underlying causes of inverted nipples are short ducts and other tethering tissues that pull the nipple inward. With cosmetic surgery, these issues can be corrected. If you are interested in learning more, call Caroline J. Plamondon, M.D. Cosmetic and Reconstructive Plastic Surgery in Dartmouth, MA.
Reviews
"I had a c-section scar from a traumatic experience; 31 years later, I was still dealing with the daily reminder of that experience. I have seen multiple doctors over the years to discuss abdominoplasty and Dr. Plamondon was THANKFULLY my final stop. Dr. P and her staff were so wonderful and understanding and within days of my first visit, I booked the surgery. I am now three weeks post op and I am so thrilled already with the results. Very nice people and beautifully done. Thank you again"
- P. /
Healthgrades /
Nov 02, 2018
"Great surgeon, professional, explains clearly, takes time to listen."
- Anonymous /
RateMDs /
Mar 08, 2022
"Love that doctor. "
- V.H. /
Healthgrades /
Mar 28, 2021
"Dr P is the best. What a great doctor. I wouldn't go to anyone else"
- L.M. /
Healthgrades /
Sep 09, 2020
"I can't say enough good about Dr. Plamondon! What a wonderful surgeon and person! Very thorough, caring and extremely talented. I would highly recommend her. Great staff too!Mary in Ashaway-June 2020"
- P. /
Healthgrades /
Jun 30, 2020
Previous
Next
You are a great candidate for inverted nipple correction surgery if you are in overall good health, are a nonsmoker, are past childbearing, and at a stable weight. During your consultation with Dr. Plamondon, she will discuss the following:
The degree of inversion
The likely effect on breastfeeding
The best solution to correct the inverted nipple
Nipple inversion surgery is a simple procedure that can be performed in the office without the need for general anesthesia. Dr. Plamondon will use a long-acting numbing agent to ease any discomfort. A retraction suture is then used to pull the nipple out to its full length. A tiny incision is placed at the inferior side of the nipple. The thick retracted milk ducts are cut one at a time with great care to avoid cutting all the ducts if it is not necessary. The incision is then closed and dressed. Nipple inversion surgery usually takes less than one hour.
Nipple inversion surgery is considered an outpatient procedure. Many patients can return to normal activities and drive themselves home afterward with little to no discomfort. Typically, you can return to work the following day. Optimal results may take several months as the nipples settle into their new position over time.
Frequently Asked Questions
How much does an inverted nipple repair cost?
The cost of an inverted nipple repair surgery will depend on your unique condition and if it's being combined with another cosmetic procedure. The exact cost of your surgery can be discussed with Dr. Plamondon during your initial consult.
Can I still breastfeed after a nipple correction surgery?
It is recommended that women complete childbearing prior to a nipple correction as pregnancy and weight gain can alter the results. During a nipple inversion surgery, the milk ducts will be altered to correct the size and projection of the nipple. For the most part, the ducts will be conserved and some may still be able to breastfeed afterward, but others may not. It's important to have realistic expectations and to understand that breastfeeding may no longer be possible after this type of surgery.
Will I lose sensation of the nipple after an inverted nipple repair?
The important sensory nerves are generally deeper than the required incisions for the surgery. Therefore, physical sensation is typically spared after an inverted nipple repair.
Can I have a nipple repair at the same time as a breast lift or breast augmentation?
Yes. An inverted nipple repair is commonly performed in conjunction with other cosmetic breast surgeries. A nipple reduction or inversion can also be done solely in the office without the need for anesthesia.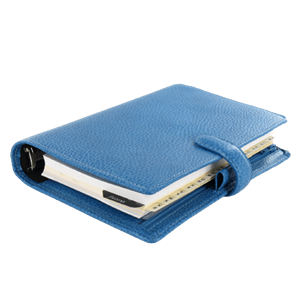 Do you feel self-conscious about the look of your nipples? You deserve to look as alluring on the outside as you feel on the inside. Call Caroline J. Plamondon, M.D. Cosmetic and Reconstructive Plastic Surgery in Dartmouth, MA to discover how a nipple correction surgery can dramatically improve your aesthetic. Dr. Plamondon can sit down with you to discuss all your concerns and cosmetic goals to create a personalized treatment plan just for you.
Related Procedures