About Breast Lift Surgery
Breast lift surgery reshapes the breasts by removing excess skin and tightening the leftover tissue to create a firmer, younger appearance. This body contouring surgery is reserved for women who have lost breast shape and volume and who have breast sag due to pregnancy, weight loss, or aging. Huge advancements in breast lift surgery have made this treatment so successful that new stats from the American Society of Plastic Surgeons show an approximate 70% increase in demand since 2000. Plastic surgeon Dr. Caroline Plamondon is pleased to offer this procedure to local Rhode Island women. By implementing the most state-of-the-art methods, Dr. Plamondon can decide on the correct technique according to the level of sag present, as well as your desired outcome. Call Caroline J. Plamondon, M.D. Cosmetic and Reconstructive Plastic Surgery in Dartmouth, MA to learn more.
You may visit Caroline J. Plamondon, M.D. Cosmetic and Reconstructive Plastic Surgery believing you are a candidate for breast augmentation using implants; however, after a physical exam, you may realize that a breast lift is what you need. This is dependent on the level of sag that is present. Breasts that point downward most often need a lift to correct skin irregularities and to raise the breasts to a higher position. If your nipples point downward and your breasts appear stretched, a lift can improve their appearance. If you are considering this procedure, you should be physically healthy and at a stable weight.
Breast Lift Reviews
"All the nurses go to her - Dr. Plamondon was recommended to me by a girlfriend who's a nurse. She said "all the nurses go to her because we see how she treats her patients, and we see her results". I now see what they mean. I had a facelift and breast lift, and I feel 15 years younger (and look it!)."
- Anonymous /
Vitals /
May 07, 2015
"Awesome results - Had a mommy make over, breast lift and tummy tuck. I look and feel like I'm 30. Go see her."
- Anonymous /
Vitals /
Oct 29, 2018
"I am super happy with my results. I"m 45 yrs old, with two teenagers, and am now three months post-surgery with a breast lift and augmentation. Dr. Plamondon and her staff were absolutly caring and wonderful. She gave me lots of time to discuss my options, trying on sizers to find size I felt most comfortable with, and I never felt rushed. she gave me a beautiful new body that I"m so proud of. I highly recommend her. Thank you Dr.!"
- R.G. /
Google /
Nov 26, 2018
"36 Year Old with Saggy Breasts Since 12 - Providence, RI - Ever since puberty my breasts developed in a saggy manner. I've always dreamed of getting a breast lift. I was always afraid to become intimate with anyone and still to this day, I have sex with my husband with a bra on. I hate the feeling of having droopy breasts. My search for a surgeon began last June. I settled very quick on Dr. Plamondon.Original surgery was scheduled in August 2016 but..."
- Q. /
RealSelf /
May 17, 2017
"Breast lift with implant 5'8" 145lbs pre surgery size 32d/34c - Dr Plamondon is an amazing surgeon who makes you feel very comfortable. Asking around I have only heard wonderful things about her and even the staff at the hospital said if they have anything done they all would chose to see her because she is the best! She is extremely meticulous and you leave her visit knowing that she will take care of you...couldn't be happier by the results!"
- E. /
RealSelf /
Dec 17, 2017
Previous
Next
Breast lift surgery takes approximately 2 – 4 hours and is performed under general anesthesia. The time frame of this procedure depends on the complexity of breast ptosis. The method used for cosmetic breast lift surgery generally falls under two categories — these are based on the nature of the incision. The anchor technique (inverted-T) and the vertical incisions are the most commonly used types. After making the incision, any loose and excess skin is removed along with breast tissue and fat that is not needed. The remaining skin is then pulled tight and the breasts are lifted so they look healthy. In many cases, the size and shape of the areola is decreased to match the new breast. At this time, an implant can be inserted within the breast if this was agreed upon with Dr. Plamondon prior to surgery. If a breast lift is the only surgery being performed and if breast size is a concern, silicone or saline implants can be done at a later date.
The recovery for a breast lift surgery is more lengthy than a breast augmentation. After surgery, you will be fitted with a support bra to reduce swelling. The post-surgical swelling will diminish within the first week. Dr. Plamondon or a member of her team will provide detailed, at-home incision care instructions to help your healing process. Results following a surgical breast lift become evident after several months as your newly shaped breasts settle into position on your chest wall. The breasts will look and feel natural.
Frequently Asked Questions
How much does a breast lift cost?
In your initial consultation, Dr. Plamondon will listen to your needs and aesthetic goals before developing your unique treatment plan. After that, she can better estimate your costs. When done well, a breast lift can significantly improve your appearance so it's important to focus on having an experienced surgeon with extensive training, like Dr. Plamondon, over costs.
Do I need a breast lift or breast implants?
Whether you should get a breast lift, an augmentation with implants, or both will depend on your unique concerns and goals. In many patients, a breast lift can improve the shape and fullness of the breasts without implants. Dr. Plamondon will assess your physical condition, listen to your goals in your consultation, and then decide whether you should get a lift, implants, or a breast augmentation with a lift.
Will my nipples be moved?
In most cases, the nipple-areola complex will be shifted up during the breast lift. If your areolas are overly large or stretched, Dr. Plamondon can include an areola reduction during your surgery. This can be discussed during your consultation so she can decide on the best incision pattern and technique to use during your breast lift.
How long will my results last?
With proper care after surgery, your results should last for many years. Your breasts will continue to age normally so you may begin to see sagging and loose skin over time. Factors, like significant weight gain or loss, can alter your results so it's best to maintain a stable weight after your breast lift. Pregnancy or breastfeeding after a breast lift can also affect your results, which is why Dr. Plamondon recommends patients wait until they are done having children to get a breast lift.
Can a breast lift fix asymmetry?
A lift can improve asymmetry in your breasts if they are different in size, firmness, or degree of sagging. Dr. Plamondon will assess the physical condition and appearance of your breasts during your consultation and discuss how a breast lift can help you. During your surgery, she will shape the tissue so your breasts are equal in size and position for better symmetry.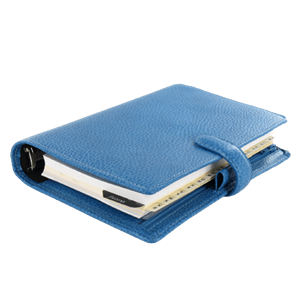 Related Procedures
Healthier-Looking Breasts
Mastopexy has changed the lives of thousands of Dartmouth, MA patients. If you experience sagging breasts that get in the way of everyday activities or prohibit you from buying certain clothing, a breast lift at Caroline J. Plamondon, M.D. Cosmetic and Reconstructive Plastic Surgery may be the right surgery for you. Call our office today to set up a private consult.