For women and men alike, hanging skin and excess fat surrounding the abdomen can be frustrating and challenging despite attempts to lose it. Pregnancy, weight loss, and aging are the main reasons why someone may not be able to attain a tighter and slimmer abdomen. A tummy tuck is a cosmetic procedure that successfully transforms the stomach area, creating youthful-looking results for patients. Dartmouth, MA plastic surgeon Dr. Caroline Plamondon performs abdominoplasty that varies on the amount of excess skin and fat present. This popular surgery at Caroline J. Plamondon, M.D. Cosmetic and Reconstructive Plastic Surgery allows patients the chance to have a slimmer, tighter tummy and renewed confidence. Learn more about how a tummy tuck can remove excess skin and fat while also tightening the abdominal muscles before contacting us for your consultation.
Tummy Tuck Reviews
"Finally got my body back! - In my early 40s, and after my four children (and C-sections), I was finding it hard to get my body back! As the kids got older, I finally found time to exercise regularly again, but it just wasn't enough. And, frankly, no amount of exercise was going to help my somewhat deflated breasts and my sagging belly. At the initial appointment I told Dr. Plamondon that I was interested in a tummy tuck as well as a moderate breast augmentation (nothing major, just back to where my breasts were in my 20s - with a just a bit more ;) ). She explained a combined procedure where the implants would be inserted through the tummy tuck incision, and therefore leave ZERO scars on my breasts. I did some web research and was impressed with what I found (and with her Before/ After photos), so I agreed with her recommendation. I am THRILLED with the result! Thank you, thank you Dr. Plamondon! Thanks to you, 43 is the new 25!"
- Anonymous /
Vitals /
May 01, 2015
"Awesome results - Had a mommy make over, breast lift and tummy tuck. I look and feel like I'm 30. Go see her."
- Anonymous /
Vitals /
Oct 29, 2018
"Tummy Tuck - I love my surgeon and I highly recommend her."
- A. /
RealSelf /
Jun 30, 2017
"Hi Dr. Plamondon, I just like to thank you for my tummy tuck, I don't have words to thank you for it. I am so happy and I am looking fantastic. Thank you so much and God bless you"
- A /
Office Visit /
Feb 01, 2017
"I had a c-section scar from a traumatic experience; 31 years later, I was still dealing with the daily reminder of that experience. I have seen multiple doctors over the years to discuss abdominoplasty and Dr. Plamondon was THANKFULLY my final stop. Dr. P and her staff were so wonderful and understanding and within days of my first visit, I booked the surgery. I am now three weeks post op and I am so thrilled already with the results. Very nice people and beautifully done. Thank you again"
- P. /
Healthgrades /
Nov 02, 2018
Previous
Next
Abdominoplasty can be performed on both men and women. If you are frustrated with loose skin, as well as excess fat in the lower abdomen, this surgical treatment can help reclaim a tighter and slimmer silhouette. Dr. Plamondon recommends you be at a healthy weight prior to surgery. Abdominoplasty is not a weight loss procedure — it removes loose skin. Liposuction is often implemented during surgery to eliminate fat. If your lower stomach has healthy skin tightness, but you are still unhappy with your appearance even on a healthy diet, we may recommend liposuction. Women considering this treatment should be past pregnancy so that the surgical outcomes are not impacted.
Tummy tuck surgery is performed using general anesthesia. There are several methods to consider. For starters, the incision size is selected based on the amount of excess skin. Some patients with severe lax skin may require a full tummy tuck. This method places the incision from hip to hip, just above the pubic area. Other patients who have minimal skin laxity may be better suited for a smaller incision. These patients still benefit from tummy tuck surgery but will simply receive a smaller scar. Regardless of the type, all tummy tuck procedures at Caroline J. Plamondon, M.D. Cosmetic and Reconstructive Plastic Surgery involve the removal of loose skin and fat.
After your tummy tuck surgery, you will be monitored and released wearing a compression garment to reduce swelling. Walking and standing will be a bit painful at first so you should rest for a couple of days. Moving about becomes easier once the muscles relax and the incision begins to heal. Most patients should be able to resume normal activities in about two weeks. Exercise can resume later, closer to six weeks or when you are cleared by Dr. Plamondon. The abdominal area will feel sore and tight, but you will feel normal after recovering.
Frequently Asked Questions
How much does a tummy tuck cost?
During your consult, Dr. Plamondon will create your unique abdominoplasty plan based on your specific needs and goals before discussing costs. She will be better able to estimate your costs once the type of tummy tuck has been selected, what technique will be used, what anesthesia is needed, and more. To make sure you get high-quality results from a skilled plastic surgeon, like Dr. Plamondon, our office accepts many payment methods.
What type of tummy tuck should I get?
There are three main types of tummy tucks: full, mini, and extended. In your consultation, Dr. Plamondon will ask about your needs and goals before examining your stomach. Then, she can better decide which tummy tuck will give you the best results. A full tummy tuck is good if you want to address issues in the upper and lower abdomen, while a mini tummy tuck is good if you only have problems below your belly button, like a "pooch." An extended tummy tuck is designed to improve the abdomen, as well as the hips and upper thighs.
What will my scars look like?
The incisions needed for your tummy tuck will depend on which type you are getting. For all tummy tucks, Dr. Plamondon makes the smallest, thinnest incisions possible to limit scars. She also makes incisions in less visible areas (in the pubic region or belly button) so they can be easily concealed by a swimsuit or underwear. After your surgery, it's important to follow your scar care instructions so your incisions heal flat and blend into your natural skin.
Can I get pregnant after a tummy tuck?
While you can still get pregnant after a tummy tuck, it will alter your results. Dr. Plamondon recommends that you be done with planned pregnancies and childbirth before you consider a tummy tuck. If you do get pregnant after a tummy tuck, a second surgery can be performed to refresh your results.
Can I get a tummy tuck with another surgery?
Many patients combine another cosmetic surgery with a tummy tuck to get more dramatic improvements. During your consultation with Dr. Plamondon, talk to her about all of your concerns so a comprehensive treatment plan can be developed that matches your goals. You may combine a tummy tuck with a thigh lift for a lower body lift or several areas for a custom body contouring. If you are trying to improve your whole body after pregnancy or losing a significant amount of weight, you may be a candidate for a mommy makeover.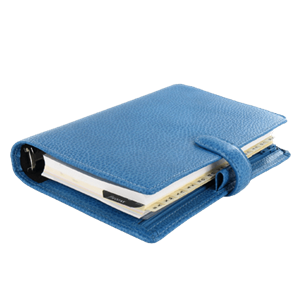 Many factors can lead to a stretched-out abdominal area that creates hanging skin. We know it can be a troubling problem to have — surgery is generally the only way to overcome this. If you are tired of having the loose skin in your abdomen, regardless of the severity, abdominoplasty by Dr. Plamondon in Dartmouth, MA can help you get the look you want. Please contact Caroline J. Plamondon, M.D. Cosmetic and Reconstructive Plastic Surgery to learn more.
Related Procedures