No matter how much you diet and exercise, you may still see stubborn pockets of fat that keep you from feeling fully confident in your body. Caroline J. Plamondon, M.D. Cosmetic and Reconstructive Plastic Surgery is proud to offer the latest treatments to safely remove fat from the body. Liposuction surgery is a body contouring treatment that reduces fat from the abdomen, hips, thighs, and buttocks to produce a leaner appearance. This cosmetic procedure can also be customized to treat several body parts. During your initial visit, plastic surgeon Dr. Caroline Plamondon will examine areas of concern so you can reach your aesthetic goals. To schedule your consult, call our office in Dartmouth, MA today. We look forward to meeting you.
Reviews
"I had a c-section scar from a traumatic experience; 31 years later, I was still dealing with the daily reminder of that experience. I have seen multiple doctors over the years to discuss abdominoplasty and Dr. Plamondon was THANKFULLY my final stop. Dr. P and her staff were so wonderful and understanding and within days of my first visit, I booked the surgery. I am now three weeks post op and I am so thrilled already with the results. Very nice people and beautifully done. Thank you again"
- P. /
Healthgrades /
Nov 02, 2018
"I am writing this at the request of my wife. She is thrilled with the results (and so am I!). We had never been to a plastic surgeon before, though multiple people had recommended Dr. Plamondon to us, we were still a bit unsure. During our initial consultation we Dr "P" could not have been more caring or compassionate. She took lots of time with us, answered all our questions with patience, provided us with options and lots of information. We had visited two other plastic surgeons first, but my wife chose Dr. P for her procedure because she made her feel safe and comfortable, and also because she is a woman. Three months later and my wife feels like herself again "a whole woman" as she describes the feeling. "
- Anonymous /
Healthgrades /
Apr 27, 2023
"Great surgeon, professional, explains clearly, takes time to listen."
- Anonymous /
RateMDs /
Mar 08, 2022
"Dr. Plamondon, Thank you so much for your skill and kindness before, during, and after my mastectomy. I appreciate that every time I have had a concern, you and your staff have comforted and encouraged me. Already, with just expanders, I am so pleased with reconstruction. I can't thank you enough for your exceptional professional abilities. You have given me a piece of myself back. Sincerely, Tara"
- TM /
Office Visit /
Sep 01, 2021
"Love that doctor. "
- V.H. /
Healthgrades /
Mar 28, 2021
Previous
Next
Liposuction is a great procedure for individuals who have stubborn pockets of fat that cannot be lost with diet alone. Men and women considering liposuction should have good skin laxity because liposuction does not address loose tissue. It is also important to understand that liposuction is not a weight loss treatment and candidates should already be at a healthy, stable weight. Women having liposuction should also be past childbearing as this could compromise the results. During your initial consultation, Dr. Plamondon will discuss realistic expectations and go over all your cosmetic goals.
Liposuction is performed as an outpatient procedure under general anesthesia. A very small incision is made in the skin and a cannula will be placed. The cannula is a tool that helps loosen the fat as it is being suctioned out. Once the desired amount of fatty tissue has been removed, Dr. Plamondon will close the incision. Depending on the number of areas treated, your surgery could last 1 – 3 hours. In the dedicated recovery area, your post-operation nurse will help manage your pain and care for your incisions until your discharge.
You may be in recovery at home from liposuction for 1 – 3 weeks, depending on the number of treatments performed and the size of the target area. It is normal to see swelling and bruising for 1 – 2 weeks, and you can have the sutures removed on day seven to day ten. What is most important after having liposuction is to allow your body time to rest and recover. Once you return to work after your procedure, you should do your best to take it easy. To build up your strength, stick to light workouts and go for walks as approved by Dr. Plamondon. Keep in mind, you may see some changes after six weeks, but it takes 6 – 10 months before your new body shape and contour is obtained.
Frequently Asked Questions
How much does liposuction cost?
Your cost for liposuction will vary based on the technique being used and the number of areas being addressed. During your consultation, Dr. Plamondon will develop your unique liposuction surgical plan based on your needs and goals. She will also take into consideration your budget. Once your plan is developed, estimated costs can be discussed. To help make your cosmetic surgery affordable, our office accepts many payment options.
What about loose skin?
Surgical liposuction only addresses excess fat in the body. If you have loose skin, Dr. Plamondon may suggest combining liposuction with a surgical body lift. Liposuction is often performed with skin tightening surgery, such as a tummy tuck, arm lift, or thighplasty, to produce the best results. In your consultation, tell Dr. Plamondon about all your concerns, like loose skin, so a comprehensive treatment plan can be developed.
Will I have scars?
Since liposuction is a surgical procedure, incisions will need to be made and stitched. This will leave scars, but Dr. Plamondon does her best to minimize their appearance. This includes making small, thin incisions in the natural folds of your body or in less visible areas. After your surgery, Dr. Plamondon or a member of her team will go over how to care for your stitches so they heal flat and eventually fade.
Will my results last?
Before you have liposuction surgery, it's important to be committed to maintaining your results. While liposuction reduces the number of fat cells in your body, you can still gain and lose weight. Dr. Plamondon recommends that you be at or near your ideal weight before having liposuction surgery. Afterward, it is best to stay within 5 – 10 pounds of your post-surgical weight. Pregnancy after liposuction will also affect your results; however, a second surgery or mommy makeover can be performed to refresh your appearance.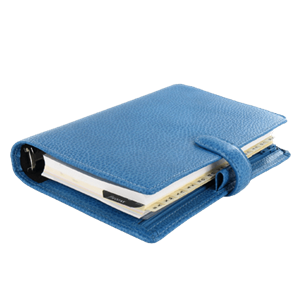 Liposuction at Caroline J. Plamondon, M.D. Cosmetic and Reconstructive Plastic Surgery offers men and women the opportunity to have annoying fat diminished almost immediately. Without liposuction, it can be difficult to gain the slimming results you want. We offer various options for liposuction treatment based on your personal goals. We invite you to call our practice in Dartmouth, MA and set up your personal consultation with Dr. Plamondon.
Related Procedures