Dartmouth, MA plastic surgeon Dr. Caroline Plamondon frequently meets with women who want their pre-pregnancy silhouette back. Even though childbirth is a miraculous, wonderful moment in a woman's life, it almost always will alter the look, shape, and size of various body parts — and can leave one feeling frustrated. The great news is that it's possible to once again obtain a slim and toned body thanks to the help of the mommy makeover surgery performed at Caroline J. Plamondon, M.D. Cosmetic and Reconstructive Plastic Surgery. This procedure uses a blend of fat removal and skin tightening to target the breasts, stomach, buttocks, and thighs — basically, any area affected by weight gain or nursing can be addressed. In addition, nonsurgical treatments can be used to improve surface irregularities, such as hyperpigmentation and discoloration, from the rapid fluctuation and stretching of the skin during pregnancy.
Reviews
"I had a c-section scar from a traumatic experience; 31 years later, I was still dealing with the daily reminder of that experience. I have seen multiple doctors over the years to discuss abdominoplasty and Dr. Plamondon was THANKFULLY my final stop. Dr. P and her staff were so wonderful and understanding and within days of my first visit, I booked the surgery. I am now three weeks post op and I am so thrilled already with the results. Very nice people and beautifully done. Thank you again"
- P. /
Healthgrades /
Nov 02, 2018
"I am writing this at the request of my wife. She is thrilled with the results (and so am I!). We had never been to a plastic surgeon before, though multiple people had recommended Dr. Plamondon to us, we were still a bit unsure. During our initial consultation we Dr "P" could not have been more caring or compassionate. She took lots of time with us, answered all our questions with patience, provided us with options and lots of information. We had visited two other plastic surgeons first, but my wife chose Dr. P for her procedure because she made her feel safe and comfortable, and also because she is a woman. Three months later and my wife feels like herself again "a whole woman" as she describes the feeling. "
- Anonymous /
Healthgrades /
Apr 27, 2023
"Great surgeon, professional, explains clearly, takes time to listen."
- Anonymous /
RateMDs /
Mar 08, 2022
"Dr. Plamondon, Thank you so much for your skill and kindness before, during, and after my mastectomy. I appreciate that every time I have had a concern, you and your staff have comforted and encouraged me. Already, with just expanders, I am so pleased with reconstruction. I can't thank you enough for your exceptional professional abilities. You have given me a piece of myself back. Sincerely, Tara"
- TM /
Office Visit /
Sep 01, 2021
"Love that doctor. "
- V.H. /
Healthgrades /
Mar 28, 2021
Previous
Next
The right candidates for this surgery are patients who have gone through childbearing and have worked to achieve a leaner body through a clean diet and exercise plan with little result. In many post-pregnancy cases, surgery is needed to reclaim their pre-pregnancy body. If you have completed childbearing, but you are dissatisfied with the effects left behind, such as deflated, sagging breasts, loose abdominal skin, or unwanted pockets of fat in the hips, flanks, lower back, and buttocks, a mommy makeover procedure could be a great option for you. The goal of Dr. Plamondon is to help you get back your pre-pregnancy shape so you can resume life without feeling self-conscious.
A mommy makeover is a unique treatment, tailored for women by doctor Dr. Plamondon based on the specific body areas to be repaired. Many procedures can be considered together — the most common treatments are breast lifts, breast augmentation, tummy tuck, and liposuction. These surgeries are performed using general anesthesia, taking 3 – 7 hours based upon the number of treatments. In addition, an overnight stay at the hospital may be needed. Your treatment plan might also include nonsurgical methods, such as laser treatments and injectables, to soften facial lines and reduce surface imperfections.
After a recovery period in the hospital, you will begin your recovery at home with rest. Recovery from a mommy makeover is generally a lengthy process. Walking will be hard the first few days, and a thorough, home care protocol will be necessary to make sure the incisions and sutures heal properly. Most women find the healing phase can take about six months. Even though the primary recovery could take months, most patients are able to resume a normal routine within a couple of weeks. Working out should wait for about two months. In the end, this surgery at Caroline J. Plamondon, M.D. Cosmetic and Reconstructive Plastic Surgery can be life changing for women, helping them reclaim their figure once again.
Frequently Asked Questions
How much does a mommy makeover cost?
The cost of a mommy makeover can vary greatly, depending on what you are including in your surgery. In your consultation, Dr. Plamondon will need to create your treatment plan before she can estimate your costs. A mommy makeover is an investment in reclaiming your body and confidence after pregnancy and childbirth so it's important to focus on getting the results you want instead of the lowest cost. Caroline J. Plamondon, M.D. Cosmetic and Reconstructive Plastic Surgery accepts many payment options.
How do I decide what to include in my mommy makeover?
In your initial consultation with Dr. Plamondon, she will listen to your needs and concerns before examining your body. After this, she can make recommendations on what should be a part of your mommy makeover. Most women include a breast surgery (augmentation and/or a lift) along with liposuction and a body lift.
Will I have scars?
While a mommy makeover offers a beautiful new shape, it does include some scarring. Dr. Plamondon will make every effort possible to create clean incisions that are as small as possible. Most scars that result from this surgery will be able to be concealed with undergarments or swimsuits. As part of your recovery instructions, Dr. Plamondon or a member of her team will go over scar care so your incisions heal properly.
What if I get pregnant again?
It's recommended that you wait to have a mommy makeover until after all pregnancies have been completed so the surgical results are not compromised. Generally, any body part that has been lifted or tightened would be at risk for stretching out if a subsequent pregnancy were to occur. If you get pregnant after your mommy makeover, a second surgery can be performed to refresh your results.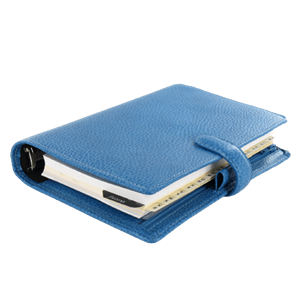 If you are still frustrated with your body while trying to shed those last few pounds, we invite you to call Caroline J. Plamondon, M.D. Cosmetic and Reconstructive Plastic Surgery in Dartmouth, MA to learn more about the mommy makeover procedure. Sagging breasts, flabby skin, and other imperfections can be fixed with this outstanding surgery. During your consultation, Dr. Plamondon will discuss your worries and concerns and create a tailored plan to enhance each area. With advanced methods and surgical skill, it is possible to regain the look you desire.
Related Procedures