About MTF Gender affirming top surgery
The increased estrogen from hormone replacement therapy (HRT) can help to develop feminine breasts, but some patients may consider breast implants to get the size, shape, and symmetry they want. MTF Gender Affirming Top Surgery can help patients who are not able or do not want to use HRT. Depending on the size of the desired breast implant and the patient's skin laxity, a tissue expander surgery may need to be performed before the implants are placed to ensure the patient will have enough skin to cover the implant. Patients will choose between silicone and saline implants, plus the size and shape of the implants. Board-certified plastic surgeon Dr. Caroline Plamondon will go over the different choices and help the patient customize their implants to achieve their needs and goals. To learn more, call Caroline J. Plamondon, M.D. Cosmetic and Reconstructive Plastic Surgery in Dartmouth, MA.
Reviews
"I had a c-section scar from a traumatic experience; 31 years later, I was still dealing with the daily reminder of that experience. I have seen multiple doctors over the years to discuss abdominoplasty and Dr. Plamondon was THANKFULLY my final stop. Dr. P and her staff were so wonderful and understanding and within days of my first visit, I booked the surgery. I am now three weeks post op and I am so thrilled already with the results. Very nice people and beautifully done. Thank you again"
- P. /
Healthgrades /
Nov 02, 2018
"I am writing this at the request of my wife. She is thrilled with the results (and so am I!). We had never been to a plastic surgeon before, though multiple people had recommended Dr. Plamondon to us, we were still a bit unsure. During our initial consultation we Dr "P" could not have been more caring or compassionate. She took lots of time with us, answered all our questions with patience, provided us with options and lots of information. We had visited two other plastic surgeons first, but my wife chose Dr. P for her procedure because she made her feel safe and comfortable, and also because she is a woman. Three months later and my wife feels like herself again "a whole woman" as she describes the feeling. "
- Anonymous /
Healthgrades /
Apr 27, 2023
"Great surgeon, professional, explains clearly, takes time to listen."
- Anonymous /
RateMDs /
Mar 08, 2022
"Dr. Plamondon, Thank you so much for your skill and kindness before, during, and after my mastectomy. I appreciate that every time I have had a concern, you and your staff have comforted and encouraged me. Already, with just expanders, I am so pleased with reconstruction. I can't thank you enough for your exceptional professional abilities. You have given me a piece of myself back. Sincerely, Tara"
- TM /
Office Visit /
Sep 01, 2021
"Love that doctor. "
- V.H. /
Healthgrades /
Mar 28, 2021
Previous
Next
Gender Affirming Top Surgery is one of the most popular gender reassignment surgeries performed today for transgender patients. Although the decision is very personal, many transgender individuals say this procedure was an important step toward alleviating their gender dysphoria and the key to being more comfortable with their body. There are many options for breast augmentation, and during your consultation, Dr. Plamondon will determine which type of top surgery is best for your unique shape and goals.
MTF Gender Affirming Top Surgery uses the same techniques as traditional breast augmentation (inframammary, transaxillary, periareolar, transumbilical incisions) and Dr. Plamondon will choose the best technique and incision site based on your physique, goals, and implant choices to create the most natural-looking breasts with the smallest, least visible incision site. Dr. Plamondon will also decide whether to place the implant above or below the pectoral muscle.
MTF Gender Affirming Top Surgery is usually performed as an outpatient procedure with the patient under general anesthesia at an accredited surgical facility. After the surgery, your chest will be wrapped in a special bra or compression to hold the implants in place and promote healing. Due to the use of anesthesia, you will be unable to drive and should arrange for a responsible adult to take you home. Swelling and bruising are normal for the first week and most patients will experience some pain and discomfort during the first 1 – 2 days after surgery. Patients are usually able to return to work and light activities in 1 – 2 weeks. Exercise can usually be resumed in 3 – 4 weeks or when you get approval from Dr. Plamondon.
Frequently Asked Questions
How much does it cost?
The cost of male to female Gender Affirming Top Surgery will depend on your specific goals, types of implants, and more. During your initial consultation, Dr. Plamondon can go over all your questions and concerns to create a custom treatment plan. From there, she can review all your costs and options.
Timing and HRT?
Patients who are using hormone replacement therapy (HRT) should wait at least 18 months after starting their treatment before considering MTF breast implants. This gives the HRT time to develop the maximum breast tissue before the patient makes implant decisions. Waiting for natural breast tissue to develop through HRT will also make implants look more natural than if they are placed in a flat chest.
Breast cancer risk?
There has been no evidence found that links breast implants to increased breast cancer risk; however, the implants can make it more difficult to detect lumps and abnormalities in the patient. MTF patients are encouraged to have regular mammograms that will be able to detect cancer under the implant earlier. Mammograms are also helpful in checking the condition of the breast implant and determining when the patient needs replacements.
Larger sizes?
Since a flat chest does not have enough skin to cover a larger implant size, the patient may need to have a tissue expander placed in their chest before they can have augmentation surgery. The tissue expander is surgically placed in the chest and gradually expanded over several months until there is enough skin to cover the patient's desired implant.
Implant replacement?
With proper care, breast implants can last an average of ten years before they should be replaced. Patients should follow up with Dr. Plamondon regularly to have the integrity of their implants checked so she can remove and replace the implants before there is a problem. Patients may also choose to have their implants removed or replaced at any time if they decide their current implants no longer fit their needs, wants, or lifestyle.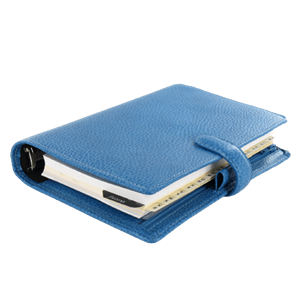 Are you ready to take that next step in your gender transformation journey? Board-certified plastic surgeon Dr. Caroline Plamondon can create a customized treatment plan that is specific to your needs and desires. She has helped many individuals attain their aesthetic goals and as a seasoned cosmetic professional, she understands the anatomy of the body and how to create natural-looking results. Call Caroline J. Plamondon, M.D. Cosmetic and Reconstructive Plastic Surgery in Dartmouth, MA today to schedule a consult.
Related Procedures