What is Facial Feminization Surgery?
It is typically easy to discern a woman's face from a man's, even if it is difficult to put the difference into words. At Caroline J. Plamondon, M.D. Cosmetic and Reconstructive Plastic Surgery, facial feminization surgery (FFS) is performed to surgically alter the features of the face to change the appearance from masculine to feminine as a part of gender affirmation surgery. In order to create these changes, Dr. Caroline Plamondon will create a customized treatment plan that may include a number of procedures to make facial features smaller, softer, and less angled. The procedures that can be included in a facial feminization procedure plan at our Dartmouth, MA facility include:
Eyelid surgery
Brow lift
Cheek augmentation
Forehead contouring and reduction
Genioplasty
Hairline advancement
Canthopexy
Lip lift
Osteoplasty
Rhinoplasty/Septoplasty
Liposuction
To learn more, contact our state-of-the-art facility today to schedule your initial consultation with Dr. Plamondon.
Who is a candidate for facial feminization surgery?
Facial feminization surgery can be a big step in your transition from male to female and in allowing you to feel more comfortable and confident in your appearance. This procedure is performed for those who are over the age of 18 and have been diagnosed with gender dysphoria. It is also important that you are in good overall health, both mentally and physically. During your consultation at our Dartmouth, MA facility, Dr. Plamondon will talk with you about your expectations and create a customized treatment plan to meet your goals.
Reviews
"I had a c-section scar from a traumatic experience; 31 years later, I was still dealing with the daily reminder of that experience. I have seen multiple doctors over the years to discuss abdominoplasty and Dr. Plamondon was THANKFULLY my final stop. Dr. P and her staff were so wonderful and understanding and within days of my first visit, I booked the surgery. I am now three weeks post op and I am so thrilled already with the results. Very nice people and beautifully done. Thank you again"
- P. /
Healthgrades /
Nov 02, 2018
"I am writing this at the request of my wife. She is thrilled with the results (and so am I!). We had never been to a plastic surgeon before, though multiple people had recommended Dr. Plamondon to us, we were still a bit unsure. During our initial consultation we Dr "P" could not have been more caring or compassionate. She took lots of time with us, answered all our questions with patience, provided us with options and lots of information. We had visited two other plastic surgeons first, but my wife chose Dr. P for her procedure because she made her feel safe and comfortable, and also because she is a woman. Three months later and my wife feels like herself again "a whole woman" as she describes the feeling. "
- Anonymous /
Healthgrades /
Apr 27, 2023
"Great surgeon, professional, explains clearly, takes time to listen."
- Anonymous /
RateMDs /
Mar 08, 2022
"Dr. Plamondon, Thank you so much for your skill and kindness before, during, and after my mastectomy. I appreciate that every time I have had a concern, you and your staff have comforted and encouraged me. Already, with just expanders, I am so pleased with reconstruction. I can't thank you enough for your exceptional professional abilities. You have given me a piece of myself back. Sincerely, Tara"
- TM /
Office Visit /
Sep 01, 2021
"Love that doctor. "
- V.H. /
Healthgrades /
Mar 28, 2021
Previous
Next
How is facial feminization surgery performed?
Prior to your facial feminization surgery, Dr. Plamondon will go over your treatment plan to determine which treatments will be necessary for you. Depending on the procedures being performed, facial feminization surgery can be done under general or local anesthesia. Dr. Plamondon will perform the procedures at a fully accredited surgical facility with the use minimal incisions in discreet locations to enhance the final outcome.
What can I expect after facial feminization surgery?
After facial feminization surgery, patients may be able to go home or they may be kept for observation for 1 – 2 nights. Dr. Plamondon will also schedule your follow-up appointment and go over the necessary aftercare and recovery instructions, including when you can return to work and exercise. Your total necessary healing time may vary depending on the procedures that were performed, but Dr. Plamondon will be able to let you know what to expect throughout your recovery.
Will I have visible scars after facial feminization surgery?
All surgical procedures require incisions, which can leave scars. However, for facial feminization, Dr. Plamondon uses minimal incisions in areas that can be easily covered. She will also provide a scar management plan that you can follow to help the incisions heal quickly and flat.
What can I do to help with the healing process after facial feminization surgery?
To aid in the healing process after facial feminization, you may be encouraged to use ice packs to reduce swelling and bruising. You may also be encouraged to keep your head elevated as much as possible. Follow-up appointments will be scheduled so that Dr. Plamondon can evaluate your healing process.
How do I know which facial feminization procedures are right for me?
Within your initial consultation, Dr. Plamondon will listen to your needs, concerns, and goals in order to determine which procedures will be best for your personalized facial feminization surgery. She knows how life-changing this procedure can be and will make every effort to provide your ideal outcome.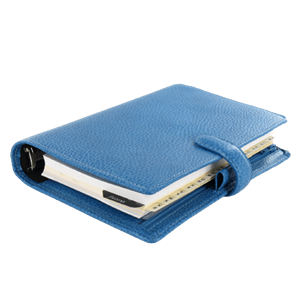 A Softer, Feminine Appearance
As a part of gender reaffirmation treatments, facial feminization surgery is one of the most subtle yet drastic transformations to the appearance. These personalized cosmetic procedures have allowed many transgender women to feel more comfortable and confident in the way they look by softening their features for a more feminine facial appearance. Contact Caroline J. Plamondon, M.D. Cosmetic and Reconstructive Plastic Surgery today to learn more and to schedule your initial consultation.