The eyes are a unique aspect of the face that deserves to be seen; however, an abundance of skin on top or around the eyes can render an unflattering look. Plastic surgeon Dr. Caroline Plamondon performs blepharoplasty (also known as eyelid surgery) to lift and tighten the upper or lower eyelid, creating a softer look. Countless men and women have eyelid surgery at Caroline J. Plamondon, M.D. Cosmetic and Reconstructive Plastic Surgery to correct sagging skin, leading to improved function and appearance. Whether upper or lower, eyelid surgery creates a softer, younger appearance and can produce subtle yet striking improvements. If you are interested in rejuvenating your eyes by removing excess skin, schedule a consultation with Dr. Plamondon at her office in Dartmouth, MA.
Reviews
"I had a c-section scar from a traumatic experience; 31 years later, I was still dealing with the daily reminder of that experience. I have seen multiple doctors over the years to discuss abdominoplasty and Dr. Plamondon was THANKFULLY my final stop. Dr. P and her staff were so wonderful and understanding and within days of my first visit, I booked the surgery. I am now three weeks post op and I am so thrilled already with the results. Very nice people and beautifully done. Thank you again"
- P. /
Healthgrades /
Nov 02, 2018
"I am writing this at the request of my wife. She is thrilled with the results (and so am I!). We had never been to a plastic surgeon before, though multiple people had recommended Dr. Plamondon to us, we were still a bit unsure. During our initial consultation we Dr "P" could not have been more caring or compassionate. She took lots of time with us, answered all our questions with patience, provided us with options and lots of information. We had visited two other plastic surgeons first, but my wife chose Dr. P for her procedure because she made her feel safe and comfortable, and also because she is a woman. Three months later and my wife feels like herself again "a whole woman" as she describes the feeling. "
- Anonymous /
Healthgrades /
Apr 27, 2023
"Great surgeon, professional, explains clearly, takes time to listen."
- Anonymous /
RateMDs /
Mar 08, 2022
"Dr. Plamondon, Thank you so much for your skill and kindness before, during, and after my mastectomy. I appreciate that every time I have had a concern, you and your staff have comforted and encouraged me. Already, with just expanders, I am so pleased with reconstruction. I can't thank you enough for your exceptional professional abilities. You have given me a piece of myself back. Sincerely, Tara"
- TM /
Office Visit /
Sep 01, 2021
"Love that doctor. "
- V.H. /
Healthgrades /
Mar 28, 2021
Previous
Next
Blepharoplasty is a cosmetic surgery that is popular among both men and women. During the initial consult, treatment alternatives will be provided by Dr. Plamondon based on your conditions that need to be addressed. Most often, ideal candidates are frustrated with excess, sagging skin, and folds on the upper eyelid, or puffy skin below the bottom eyelid. These conditions can cause functional problems that can hinder everyday life. For a rejuvenated facial appearance, eyelid surgery may be the right treatment for you. If you have excess, hanging skin on the upper eyelid, or bags and circles under the eyes, blepharoplasty can fix this to give you a softer appearance.
Depending on the nature of the blepharoplasty, general anesthesia or IV sedation will be used. This procedure may be done on the upper eyelid alone, on the bottom portion, or a combination of both treatments.
Upper
Upper blepharoplasty assists in reducing the loose skin that droops over the eye to create a more flattering look. An incision is usually made along the natural crease to remove skin and tissue.
Lower
Lower blepharoplasty is performed to reduce bulging, bloated skin underneath the lower eyelid. The incision is made below the lash line to allow access to remove fat, and the skin is gently lifted to create a flatter, smoother look. In some cases, a nonsurgical laser treatment can be performed to assist with discoloration, while injectable fillers can be used for additional volume and smoothness if needed.
Eyelid surgery can last up to two hours, depending on whether one or both eyes are treated. After surgery, you should allow several days to rest. Cold compresses can help reduce swelling, bruising, and discomfort. The results from eyelid surgery can last years, but even though they are lasting, the aging process does not stop. To continue to enhance your surgical outcomes, nonsurgical treatments at Caroline J. Plamondon, M.D. Cosmetic and Reconstructive Plastic Surgery, such as injections, fillers, and lasers, can be paired to create a glowing appearance.
Frequently Asked Questions
How much does eyelid surgery cost?
Eyelid surgery costs can vary, depending on whether you are having an upper eyelid lift, lower, or both. Once your treatment plan has been created during your consultation, Dr. Plamondon can talk to you about estimated costs. To get natural-looking results that last a long time, it is better to focus on finding a skilled plastic surgeon whom you trust, like Dr. Plamondon, instead of trying to find the cheapest place. To make it easy for you to afford a great eyelid lift, Caroline J. Plamondon, M.D. Cosmetic and Reconstructive Plastic Surgery accepts many payment methods and we can help you find low-interest medical financing.
Can I use insurance to pay for my eyelid surgery?
If excess skin is compromising your vision, your health insurance may pay for part of your eyelid lift. Please tell Dr. Plamondon during your consultation if you may be using your insurance. Someone at Caroline J. Plamondon, M.D. Cosmetic and Reconstructive Plastic Surgery will help you get the needed information and paperwork for your insurance company to process your claim. In most cases, you will need a diagnosis from an optometrist or ophthalmologist that an eyelid lift will improve your field of vision.
What are some other benefits of an eyelid lift?
Blepharoplasty not only helps to refresh your appearance, but it can also improve other aspects of your life. You may find your field of vision expanding when excess skin from your upper eyelid is removed. It can also be much easier to apply eye makeup when your upper eyelid is smooth. Eliminating fine lines, "crepey" skin, puffy bags, and dark circles under your eyes can make your eyes look brighter and fuller without cosmetics.
Will an eyelid lift fix wrinkles and Crow's feet?
Crow's feet and forehead wrinkles may be better treated with a facelift or brow lift as the results of the eyelid surgery are confined to the eyelids only. Eyelid surgery can also be combined with a nonsurgical procedure, such as BOTOX, which combats wrinkles on the forehead and around the eyes. An injectable filler can also be effective because it adds volume to hollow areas for a softer, smoother appearance. During your consultation, Dr. Plamondon will create your unique treatment plan based on your needs and goals.
What about nonsurgical treatments instead of eye surgery?
Injectable wrinkle treatments (like Juvéderm, Restylane, and BOTOX) can provide some improvements. However, if you have moderate to severe sagging skin or want long-lasting results, an eyelid lift would be better than a nonsurgical treatment. Once you have talked to Dr. Plamondon about your concerns and goals for your eyes, she can explain her recommendations for your nonsurgical or surgical treatment plan. She may also suggest combining both surgical and nonsurgical procedures for your best results.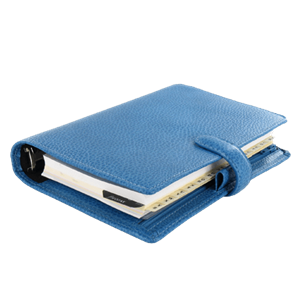 If your vision is impaired from excess skin on the upper eyelid, or you suffer from puffy bags under your eyes, then cosmetic eyelid surgery at Caroline J. Plamondon, M.D. Cosmetic and Reconstructive Plastic Surgery may be right for you. This treatment can help you look younger and more alert while offering a beautiful solution to your vision impairment concerns. We invite you to call our office in Dartmouth, MA to make a consultation today.
Related Procedures